Tiny Books / Poetry Tending
August 4, 2022
6:00 pm -
8:00 pm
$20
Join us for this two hour workshop with guest artists Nika Cavat all materials will be provided for you to create a tiny book.
Tiny Books / Poetry Tending: The practice of writing poetry not only allows access to the unconscious, where all the really good stuff dwells, but teaches the importance of compassionate self-examination. The first half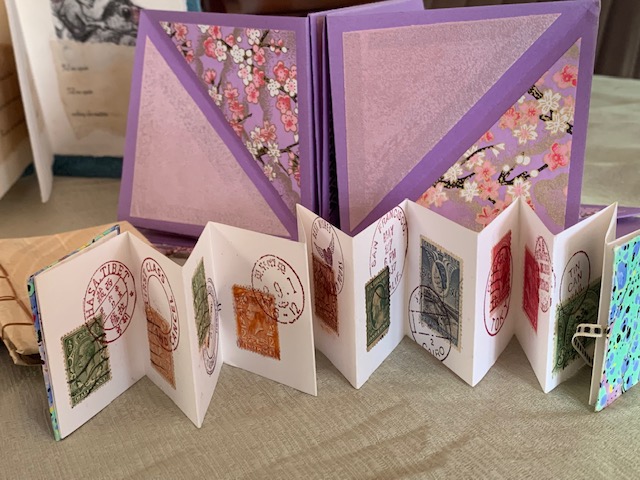 of this two hour workshop will guide you through a series of simple writing exercises to draw out your own personal poetry. The second hour will utilize Art From Scrap handmade or Japanese paper to craft  single sheet folding books and Japanese accordion style books.  These books will be the holding place for your poetry. You will walk away not only with beautiful, one-of-a-kind creations, but also with the tools you need to continue mining your writer's voice and crafting tiny books in a multitude of styles.
Roman-born Nika Cavat's essays, film and literature reviews, poetry, and short fiction have appeared in numerous print and on line publications. After working in documentary and feature film, she became an English teacher at Crossroads School for Arts & Sciences in Santa Monica, CA, where she founded the creative writing program. Cavat has run forums, curated art exhibitions, and organized panel discussions on juvenile incarceration, mental health, and numerous other issues. Additionally, she was a volunteer writing teacher in juvenile hall and at a drop-in center for homeless youth. She received her B.A. in Literature at S.U.N.Y Purchase, New York and her M.F.A. in Film at Columbia University. Cavat is currently writing a book on a key founder of Pakistan, the "Rice King of South Asia". She resides in Venice Beach, CA.