Basins of Relations: Understanding and Sustaining Our Regional Watersheds
June 2
7:00 pm -
9:00 pm
Free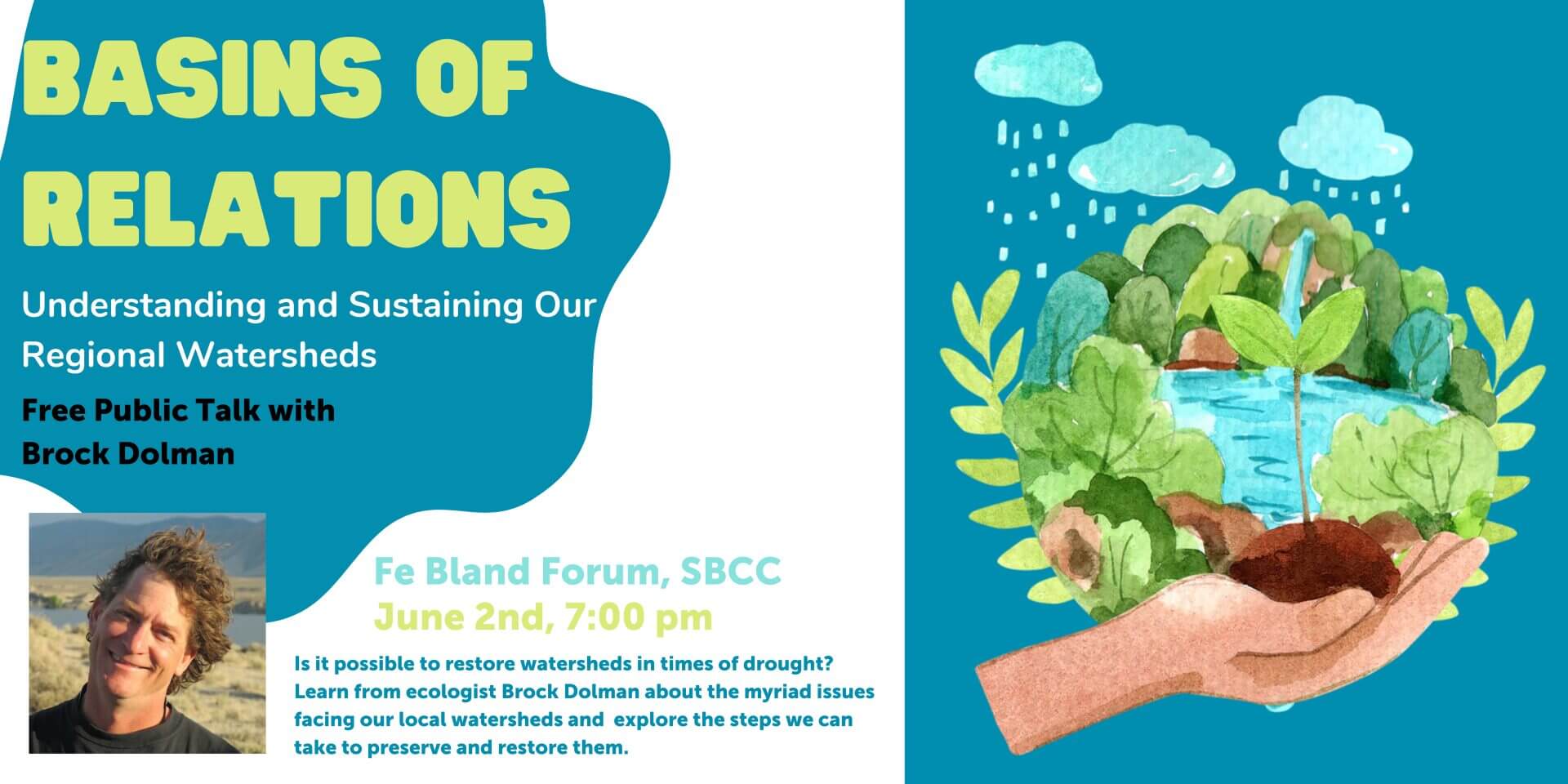 Join the SBEE Garden Project for a free evening talk with Brock Dolman. Brock will be sharing his extensive experience working on watershed resilience at the local, regional, and international scales.
Learn we can begin to restore our watersheds, successfully engage with regulators, and address water insecurity as we continue to experience climate change impacts.
Brock will be highlighting success stories from around the world with practical examples and inspiring stories.
It's time for a Re-hydration Revolution! We can all participate in creating a more water resilient Santa Barbara County.
Brock Dolman is a co-founder of the Sowing Circle, LLC Intentional Community & Occidental Arts and Ecology Center, where he is a Director of the Permaculture Program, Wildlands Program and the WATER Institute in Sonoma County, California.
Brock is a wildlife biologist, Permaculture designer and watershed ecologist who has worked as a Permaculture educator and consultant internationally and widely in the U.S.A. Brock has co-facilitated over 80 Permaculture Design Certificate Courses since 1995. He has been a lead instructor on two IPC PDC's: IPC8 PDC in Sao Paulo in 2007 and IPC11 PDC in Cuba in 2013.
Brock completed his BA in Agro-Ecology & Conservation Biology in 1992, graduating with honors from the University of California Santa Cruz with the Biology Department and Environmental Studies Department.